POEMA learning week and 2nd workshop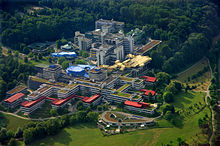 Category
Project Workshops
Date
2020-03-23
09:00
-
2020-04-03
17:00
Venue
Universitätsstraße 10, 78464 Konstanz, Germany - Universitätsstraße 10, 78464 Konstanz, Germany

Email
This email address is being protected from spambots. You need JavaScript enabled to view it.
POEMA first learning week in Konstanz: March 23-27, 2020 (Monday to Friday)

POEMA 2nd workshop in Konstanz:,March 30 - April 3, 2020 (Monday to Friday)
The first learning week includes short introductory courses to broaden the scientific scope of the ESRs, and to equip them with additional competencies, specific to the domain of polynomial optimization. It will allow the ESRs to acquire a common knowledge, to be shared by the network community. These courses will address different aspects of effective algebra, convex geometry, and polynomial optimization and will be provided by POEMA members or high-profile speakers.
The 2nd workshop W2 in Konstanz is dedicated to the foundations of polynomial optimization with high-profile speakers will be presenting. The workshop is also aimed for the training of ESRs, who will present their initial research perspectives via oral and poster presentations, and participate in interdisciplinary/inter-sectorial discussions on their findings and their implications. They will thus develop presentation and discussion skills that are not easily learned through "classical" graduate school education.
Other students outside POEMA network who are interested in the topic are welcome to participate.
All Dates
From

2020-03-23

09:00

to

2020-04-03

17:00