POEMA Workshop 2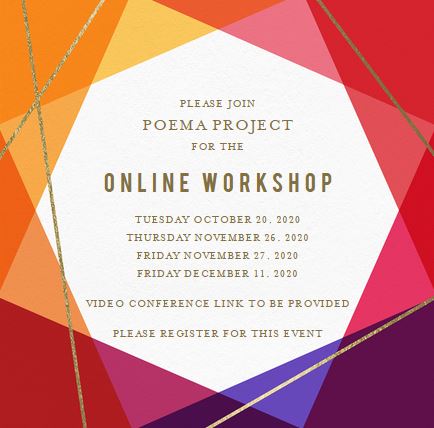 Category
Project Workshops
Date
2020-10-20
00:00
-
2020-12-11
00:00
Email
This email address is being protected from spambots. You need JavaScript enabled to view it.
Introduction
The event (Learning Week 1 and 2nd workshop) was first planned on 23 March - 03 April 2020. However, due to Covid19 pandemic, it was cancelled with notifications sent to participants on 09 March 2020.
According to the uncertainty of travel restriction due to the pandemic, POEMA consortium has just decided to organize the learning weeks online from the end of May to September 2020. And the 2nd workshop was decided to take place on 26-27 November 2020 at CWI, Amsterdam. However, due to the situation of sanitary crises, this physical workshop has been changed to online event with a series of dates as following:
Tuesday 20 October 2020
Thursday 26 November 2020
Friday 27 November 2020
Friday 11 December 2020
The 2nd workshop is dedicated to the foundations of polynomial optimization. There will be talks in a broad range of topics by established expert researchers.
---
Venue
The 2nd workshop will be organized online. You can now REGISTER to attend this workshop.
---
Registration



The event is free. Please register to join us ! We will send you the connection details upon your registration.

---
Presentations and Tutorials



You can find HERE all the tutorials and presentations of the speakers during this event
---
Agenda
 The agenda of the workshop is as following:
WP1 - Algabraic tools for moments (chaired by Mohab Safey El Din)

Talks by ESR1, ESR2, ESR3, ESR4, ESR5

10:30-10:45

Small break

WP2 - Mixed integer nonlinear programming (chaired by Monique Laurent)

Talks by ESR6, ESR7, ESR8, ESR15

12:15-12:30

Open discussion (chaired by Bernard Mourrain)

12:30-13:30

Lunch

WP3 - Structure and robustness (chaired by Michael Stingl)

Talks by ESR10, ESR11, ESR12

14:30-14:45

Small break

WP4 - applications (chaired by Michal Kocvara)

Talks by ESR9, ESR13, ESR14

15:45-16:00

Small break

16:00-16:30

Open discussion (chaired by Bernard Mourrain)

Slides of the ESRs are available HERE (Restricted member view only)
All Dates
From

2020-10-20

00:00

to

2020-12-11

00:00